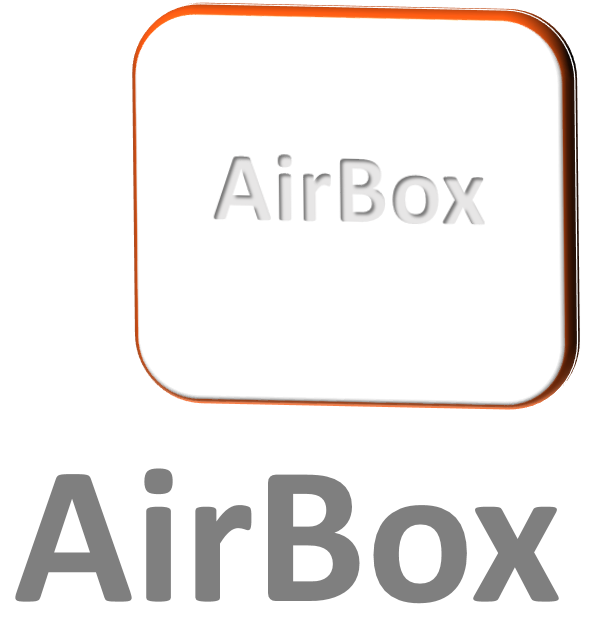 Play the video to see Airbox in action
Malaysia Airlines Flight MH 370 Crash is a mysterious misery. Here is a simplest simple solution for an answer.
We are trying to raise funding to complete the prototype. Please email us at info@indo-mars.com if you like to support this project in anyways.
Airbox -is a simple , cost effective sattlite connected solution that can be applied for Ships, Drones, Rockets, Hikers and many other places.
*** What you see in this video is not a complete solution. Please contact us for more complete version with all the features that are not shown in the video.
ShenZhen International Inteligent Equipment Industry Expo
Airbox was slected to present and exibit in ShenZhen International Inteligent Equipment Industry Expo at ShenZhen, China , July 2015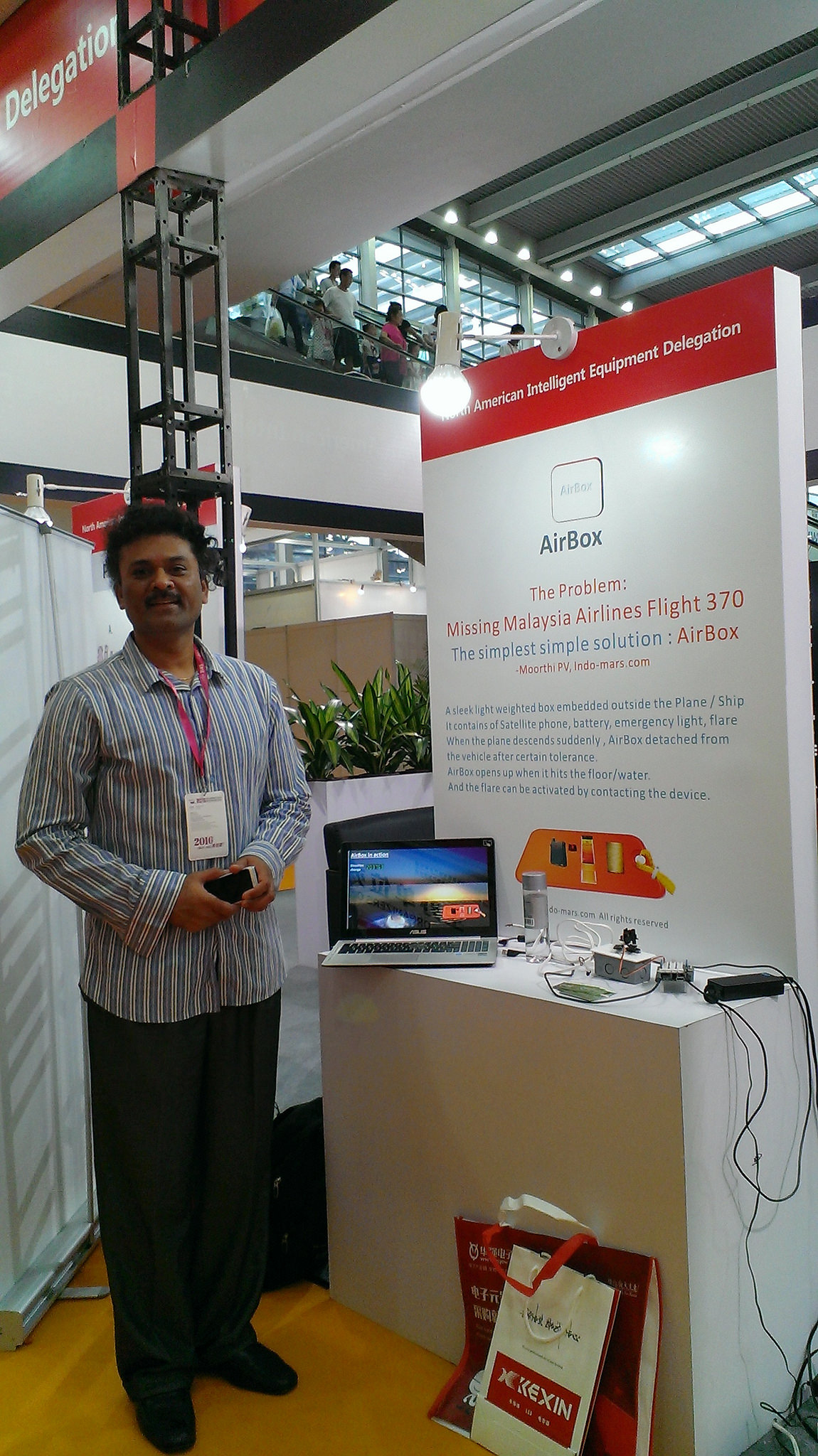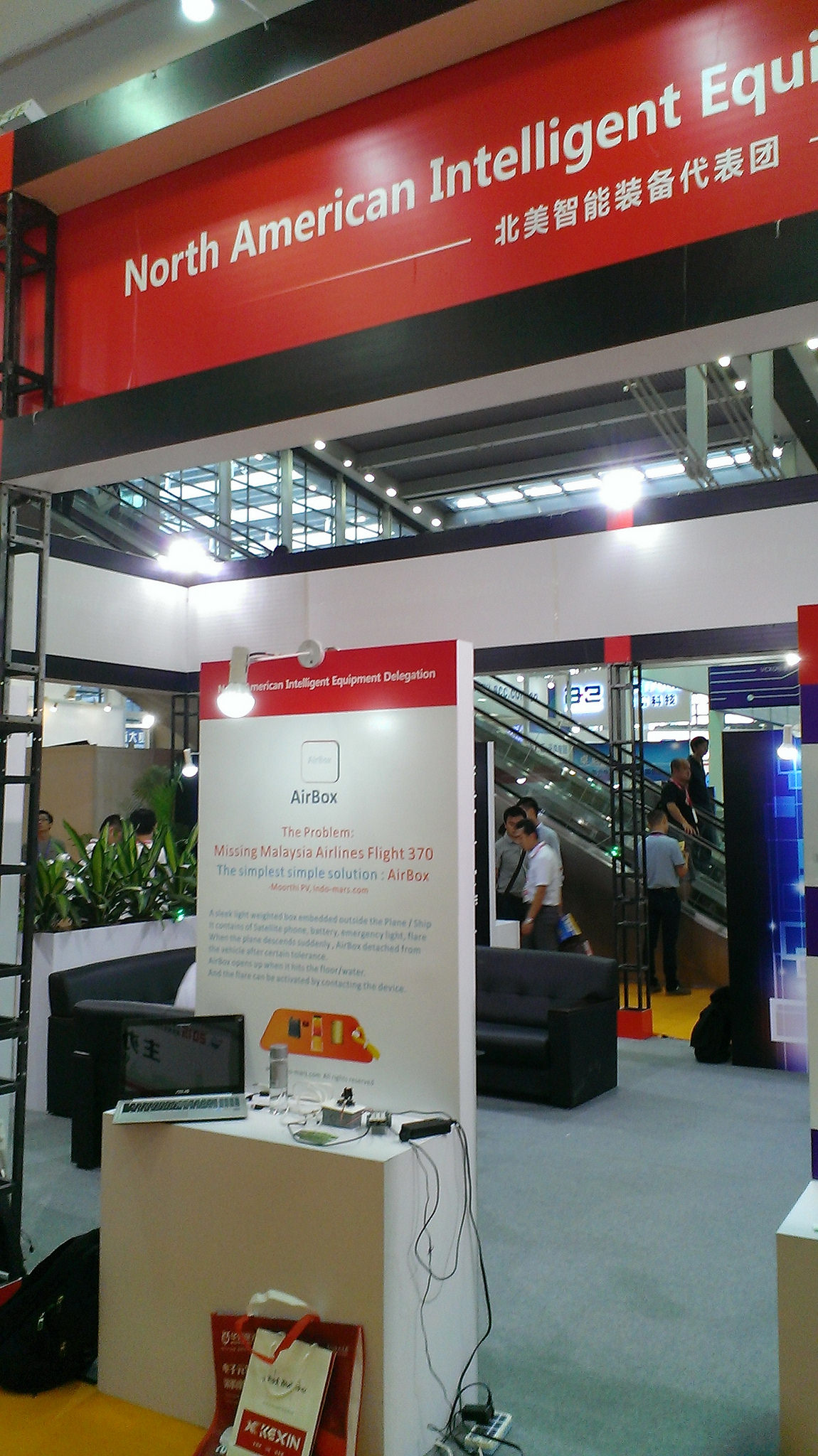 ---